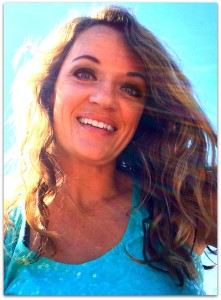 A cowgirl friend of mine (Allie, who blogs over at Rocking E Cowgirl) asked me if I would be interested in trying out some ShadowSense eye shadow.  I'm not one to go buy the latest greatest thing, but I like wearing makeup so I said, "Sure!"
From what I had heard about LipSense, I knew the basic edge this line of makeup has over other competing products is that it stays on all day.  So my first question to Allie was, "How do you get this stuff off?"  She said you can rub it to blend it as soon as you put it on, and remove some that way, or just use your regular makeup remover at the end of the day.
So she sent me the Garnet shade of ShadowSense, which is a crème-to-powder formula, water resistant, anti-aging, highly pigmented, designed to last color.  You can use it as eye shadow, eye liner, brow filler, lip color, contour color, or even blush.  I agreed to try it out and write a review on it if I liked it.
So normally when I put on makeup, I like to use a black eyeshadow to line my eyes, rather than an eye liner.  Eye liner just leaves too harsh of an edge and doesn't look natural enough for me.  From there, I usually just use some beige or gray colors over the eyelid, and highlight the brow bone with a lighter color–cream or white.  I only use mascara if it's a special occasion, and rarely bother with much more than eye makeup and a bit of lip gloss.
I decided to try this ShadowSense as an eyeliner.  The wand is a little chunky, so if you wanted a thin line, you'd have to use a different brush.  But I just paint on a good thick line with the wand, and then keep my eyes lowered while it dries.  If using as eyeshadow, you would blend and smear it while wet.  But I'm going for full-color dark pigment, so I don't touch it while it's drying.
I follow it up with my normal eye shadow routine:  black powder eye shadow brushed on right over top of the garnet ShadowSense.  Then a beige, or copper, or gray eye shadow over the eye lid, and highlight the brow bone with the lightest color.  

What I have discovered after using the ShadowSense eye shadow is that my makeup really does last all day.  And I don't have any trouble washing it off with just water at the end of the day.  I was afraid it would be like waterproof mascara and not wash off, but it isn't hard to clean up at all.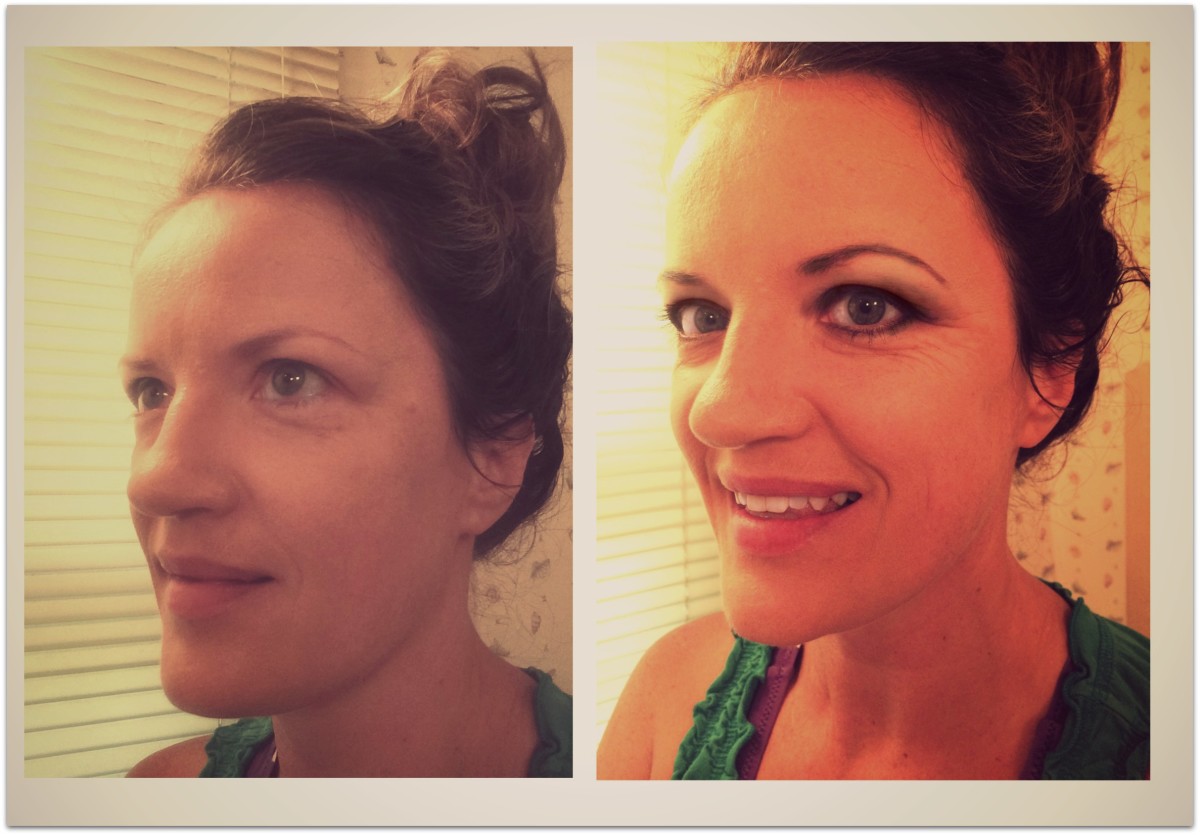 I figure if you're going to go to the trouble of putting on makeup, it's great to be able to expect it to last all day.  I'm pretty busy with my four kids, five horses, twenty-something barn cats, and trying to keep up with life.  And while the term "pushing forty" has never scared me, it is where I'm at now, and I feel much better about it if I'm looking better than I did when I was twenty.
If you're feeling the same way, head over and join my friend Allie's facebook group Cowgirl Kisses, and you can order some ShadowSense for yourself!