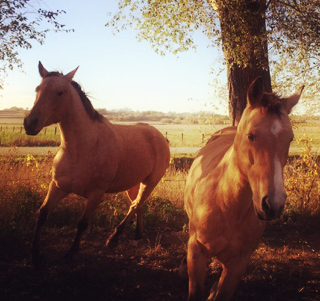 I started giving horseback riding lessons to two little girls this past summer.  With fall approaching, daylight savings time changing things up, and the temperatures dropping, we started feeling like our horse riding time might be nearing an end.  So we decided that since these warm fall days are still lingering here in the Midwest, we would make the best of them!  We went on a fun trail ride on a beautiful Saturday morning, and had a wonderful time.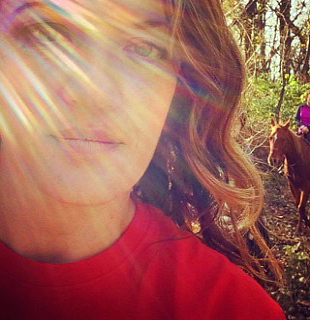 The girls' mom has been riding with us off and on, and she agreed to ride Daisy, my big sorrel mare.  The two girls worked out which of them got to ride the pony, who is everyone's favorite.  That left Cricket for the other young rider, and I rode Penny, who is recently home from summer pasture.  She had not been ridden in several months, but she did great.  When I went to put my saddle on her, I discovered the cinch was missing….all I had was the off-billet and latigo!  It seems that someone needed a longer cinch on one of the pony saddles to make it fit a big horse, and didn't remember to replace it.  So I opted to ride bareback.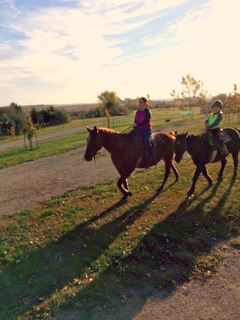 I'm not sure if Penny has ever been ridden bareback before.  But she didn't flinch when I climbed on with the aid of a picnic table at the campground we were riding at.  She rode just fine, was very happy to walk the trails and didn't mind if she was in the lead or behind the others.  The girls enjoyed riding, though it was a little longer of a ride than they are used to.  We went to Pierce Creek Equestrian Campground, near Essex, Iowa.  All of the horses had been there before except for Trixie, the black pony.  She was the best of all, carrying her little rider right along and not hesitating or spooking at anything.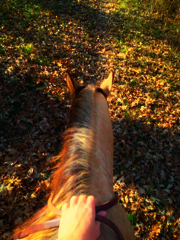 Riding Penny through Fall leaves….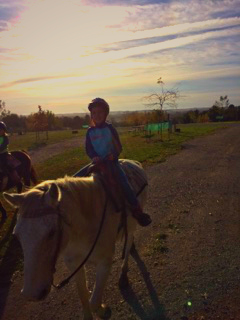 Cricket carrying her rider along the trail….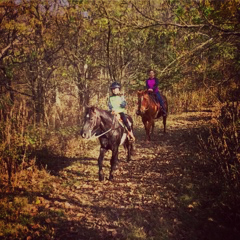 Trixie and Daisy following along….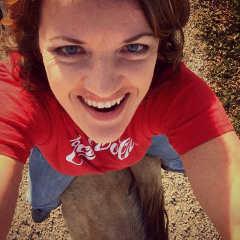 Riding Penny Bareback
I love these warm fall days!  My husband laughed when he saw me unloading the horses at the end of the day….my jeans of course had that ring of sweat, dirt, and horse hair that every bareback rider experiences.  Fall has put me in a very thankful mood, just in time for Thanksgiving!  Being busy with my horses, working at the farm, helping with harvest, weaning our calves, and seeing our cows out grazing on the cornfields gives me a happiness I would never find if cooped up in a big city somewhere.  It may be dusty, dirty, hard work, and long hours, but I love this country life.