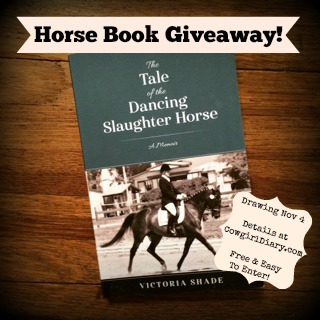 Alert all your horse-loving and book-reading friends!  CowgirlDiary.com is giving away a new book, just released this month!  It is The Tale of the Dancing Slaughter Horse by Victoria Shade, and is a memoir written about her life growing up with horses and learning dressage, finally getting a horse of her own, and finding out that her biggest dreams were never out of reach.  If you love reading horse stories, you will really enjoy this book.
The story is written by a girl who grew up in a chaotic and abusive home, going through the tragedy of her parents' divorce, with a lot of obstacles to overcome.  When she discovers horses, however, her life changes for the better.  She starts out riding like every rider does, but her passion to be the best and excel at riding gives this story wings.
You will enjoy her humorous accounts of the many horses she meets along the way, from the boring starter ponies to the unmanageable runaways—-every horse had something to teach her!  When she gets her very own horse, Moonshine, a horse who had suffered abuse and neglect, she begins to focus on her dream of riding to win.  Together, she and Moonshine begin to tackle the obstacles of their past and exceed their limitations, achieving their goal of being the very best.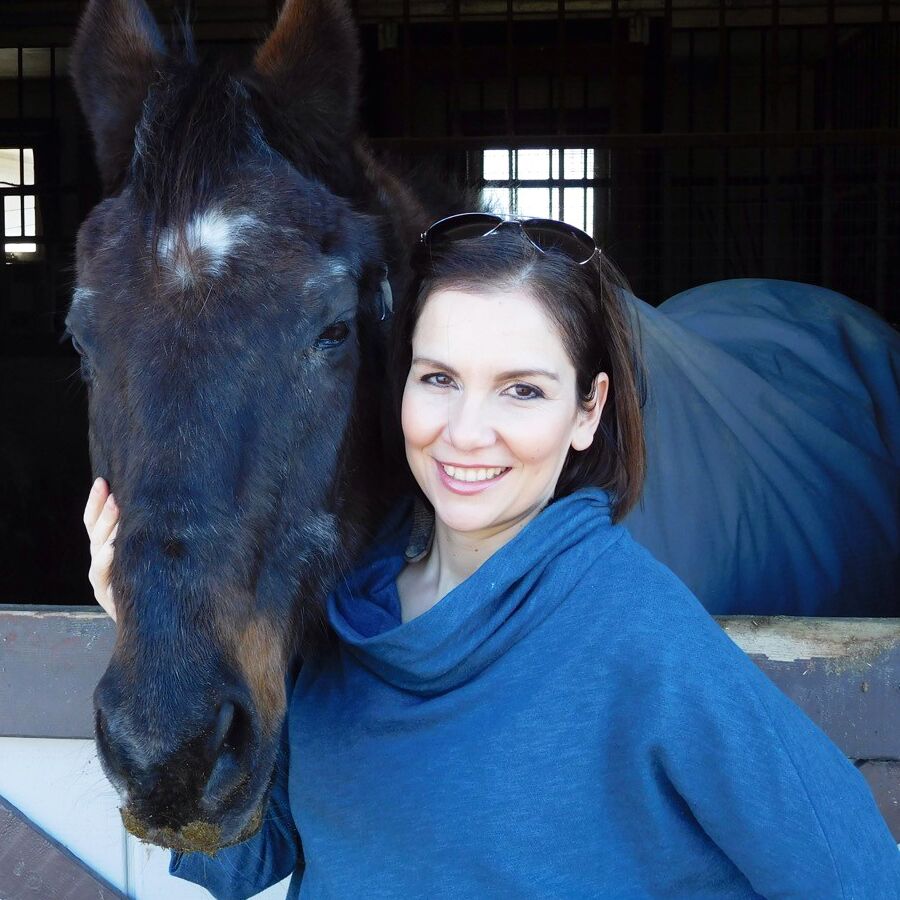 The giveaway will run from October 24th through November 4th, and is open for anyone living in the contiguous United States (sorry, will only mail the book to a US address), and it's easy to enter!  Simply leave a comment at any one of these online locations:
 Here at the end of this blog post, which is easy if you have a WordPress account, as you must login to WordPress in order to comment.
 At the official CowgirlDiary.com Facebook page, leave a comment on the post announcing this book giveaway.
At my Instagram @kerrie_at_cowgirldiary, on the photo of the book giveaway.
At the end of the contest, I will accumulate all the entries and draw a winner, contact that person through email, private message, or Instagram, and get their mailing address and send them the book.
Feel free to tag a friend or share this giveaway with other horse lovers!
Save
Save
Save
Save
Save
Save