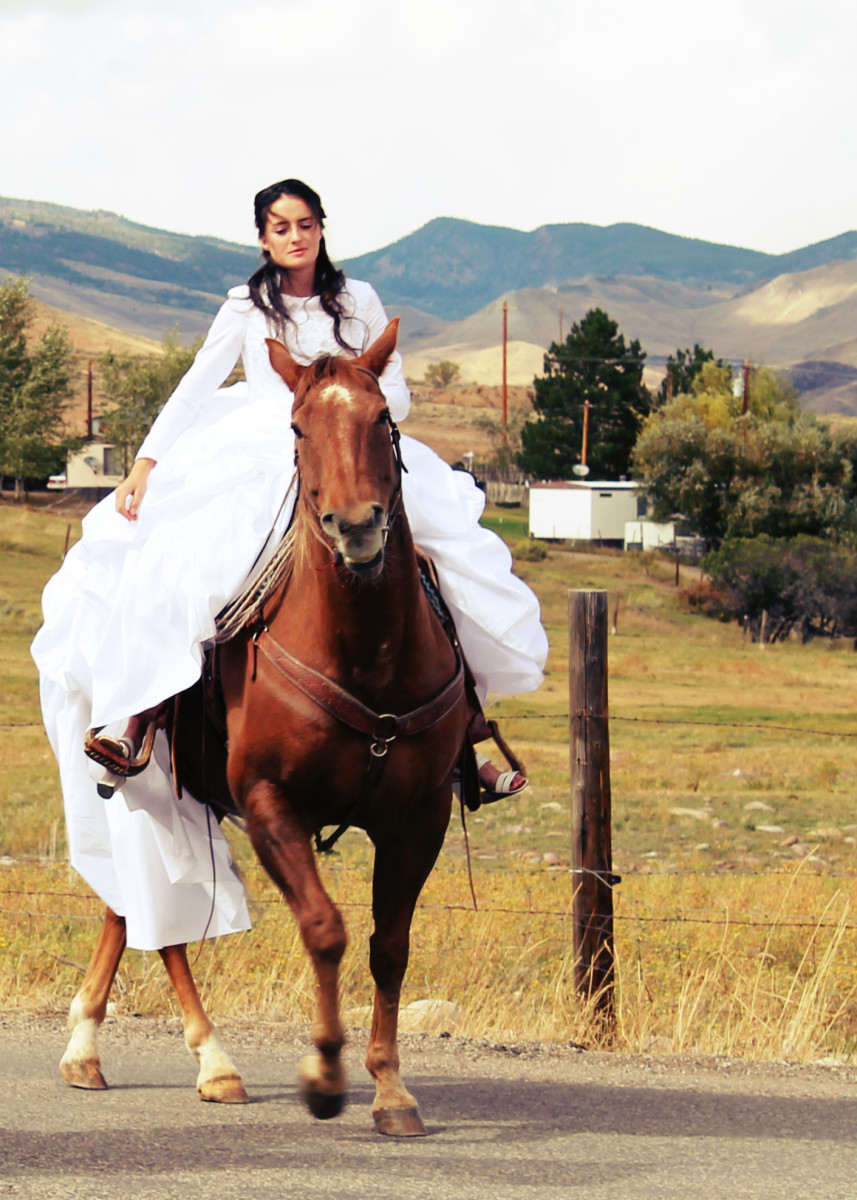 It was a year ago that we enjoyed being a part of my youngest sister's wedding on the ranch out in Idaho.  She got engaged in May and married in September, so the wedding had to be planned in a hurry.  I wanted to help her with the preparations, but I live over eighteen hours away, in Iowa, so all I could offer was sort of a long-distance effort to help her with wedding plans.  I looked up a lot of wedding ideas online, and told her about them, but she really had only three things on her mind:  marrying the guy she was in love with, singing a favorite song at her wedding, and riding her gelding Challis away from the church in her bridal gown.  Other than that, she couldn't be less concerned with the details.
This is when you know you're a true cowgirl, right?  You go wedding dress shopping, and your only requirement is that the skirt be full enough for you to swing up into the saddle!  I found a local photographer and asked my sister if I could call her and check if she was free that day, and my sister said, "No, we really just want you to take the pictures."  It was an honor, but I protested for quite awhile.  To me, the pictures are the second best thing you get out of a wedding!  I mean, if you're going to splurge on anything, it should be the photographs.  But both she and the groom were pretty decided that they wanted me to be their photographer.
I looked at a lot of ideas from one of my favorite photographers of Western themes, L. H. Ellwein (my favorite is very first photo of the bride against the sunset on her Tying the Knot slideshow, under "Galleries"), and spent a lot of time on Pinterest organizing my favorite western wedding ideas.  And I made a mental list of getting a picture of all the family members and and much of the event as I could possibly snap, while still enjoying the wedding and the reception.  But when it came down to it, I sort of winged the whole thing, since weddings (much like life itself) just happen and you have to just quickly take pictures as you go and hope something of worth results from all your frantic snapping!  That's how I felt about it, anyway.  So here's what they turned out like….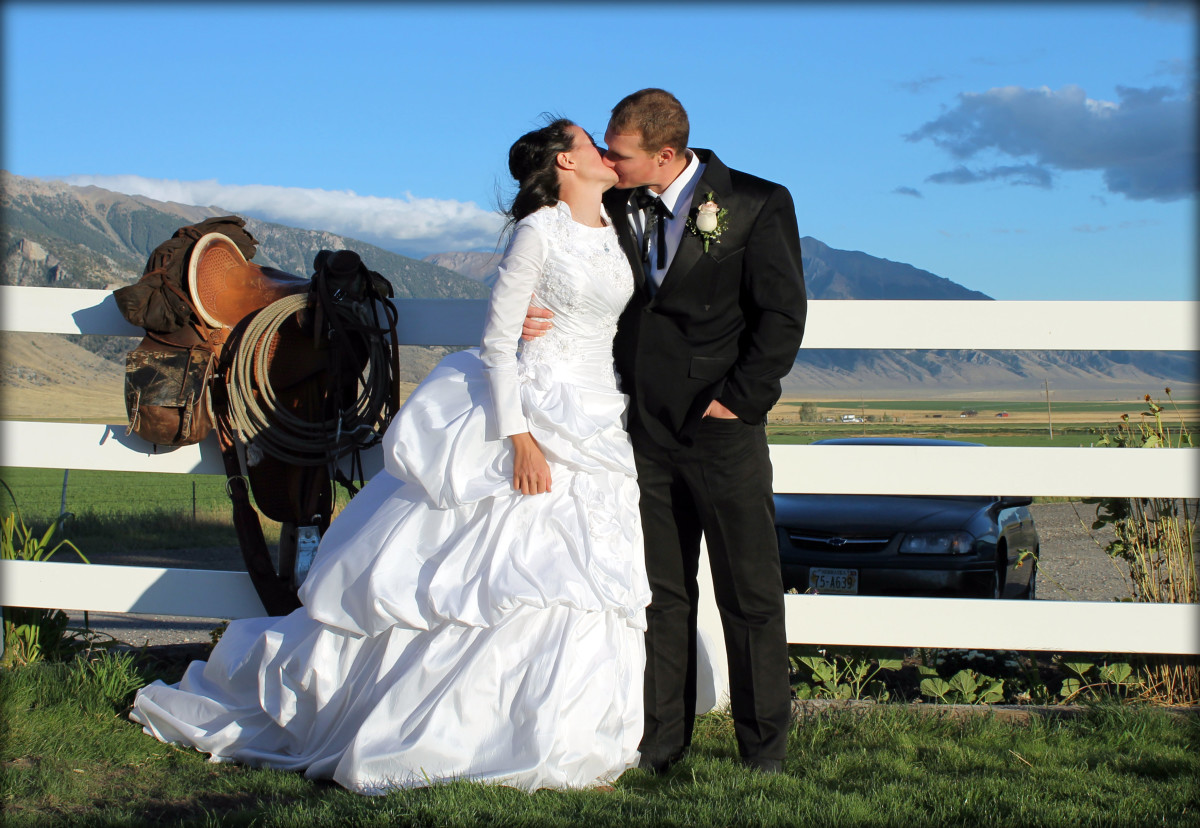 Bride and groom at the reception location, my parents' Idaho ranch.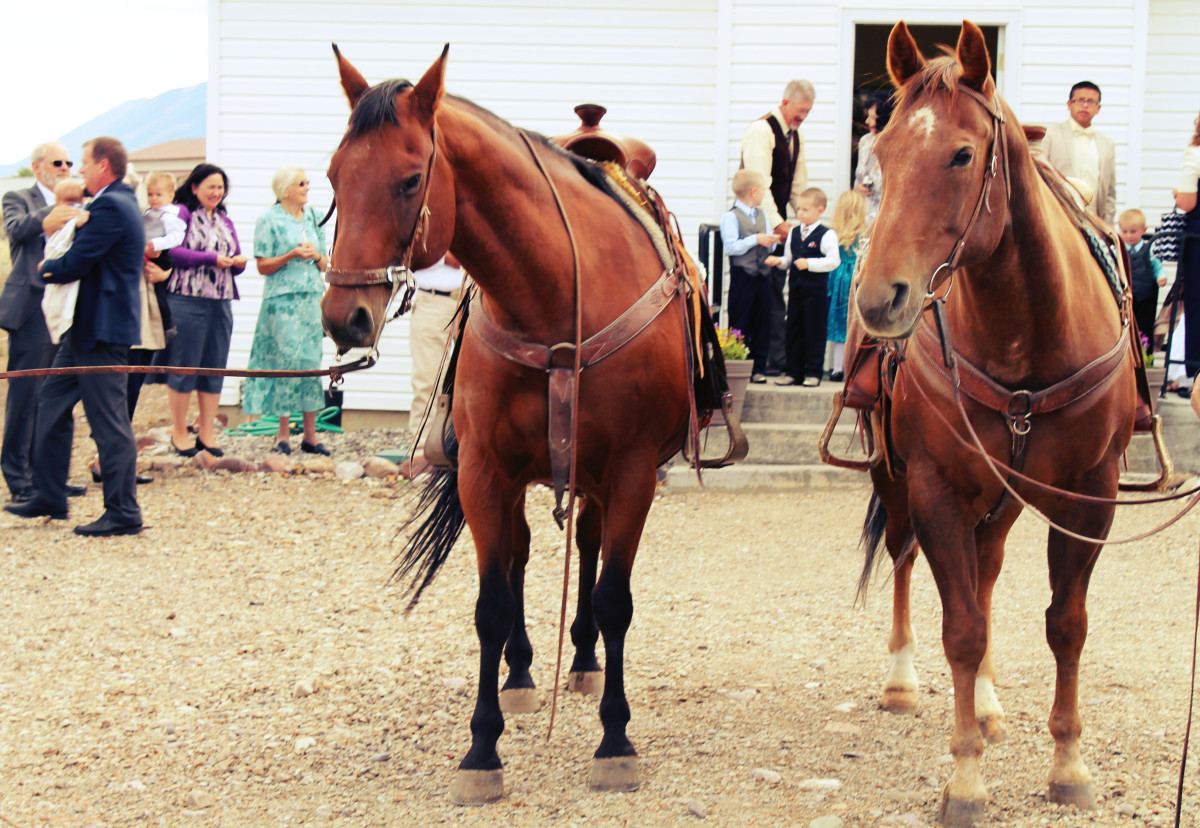 Red and Challis waiting outside the church for the bride and groom.

Challis was not too sure about the dress, even though she had practiced riding him with a white plastic table cloth.  My dad is talking to him, trying to tame him down a little.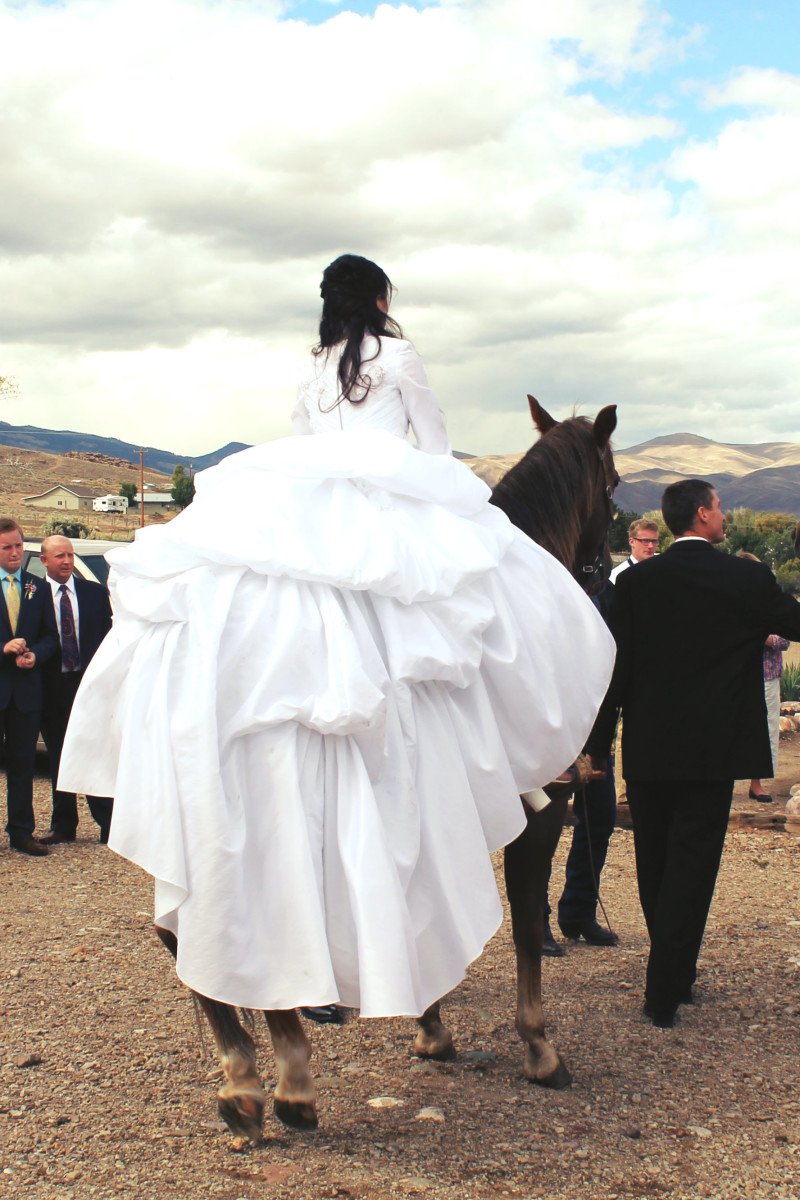 Heels down!  Check out the horse's hind feet in this picture.  It all went very well, but later looking at the photos, we noticed he was about to launch the bride into the stratosphere.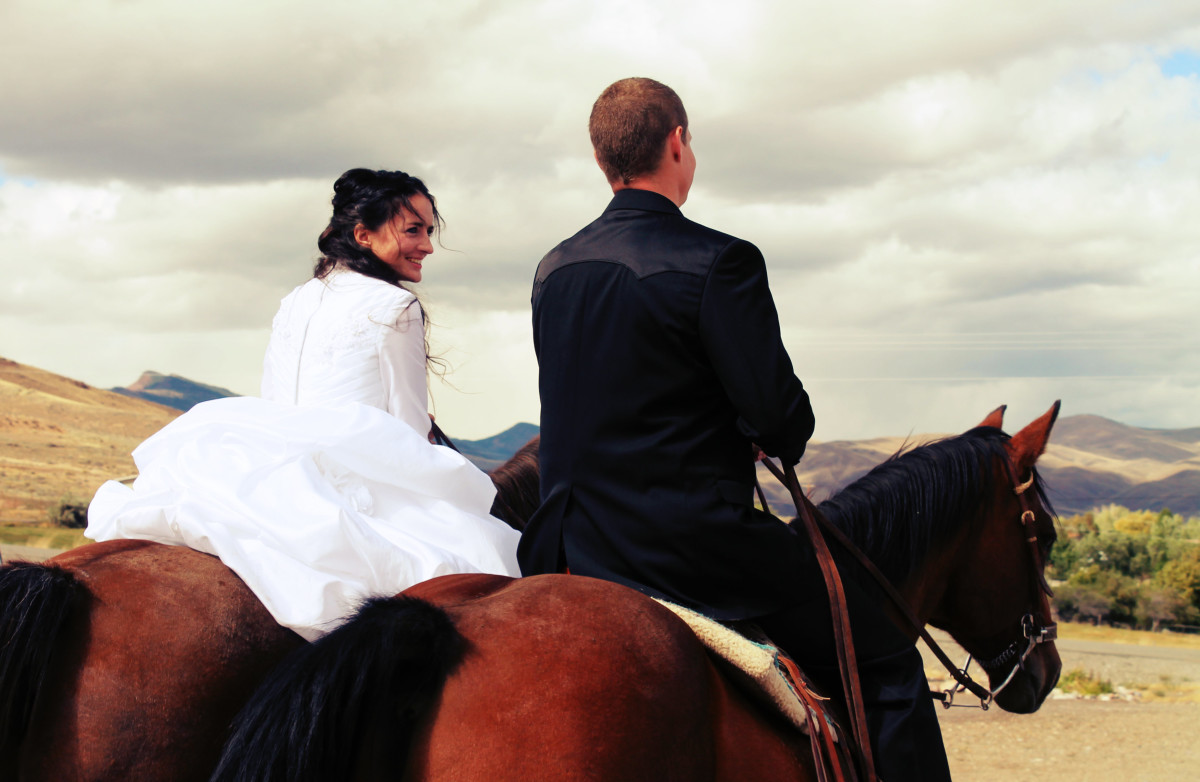 They successfully rode away from the church…..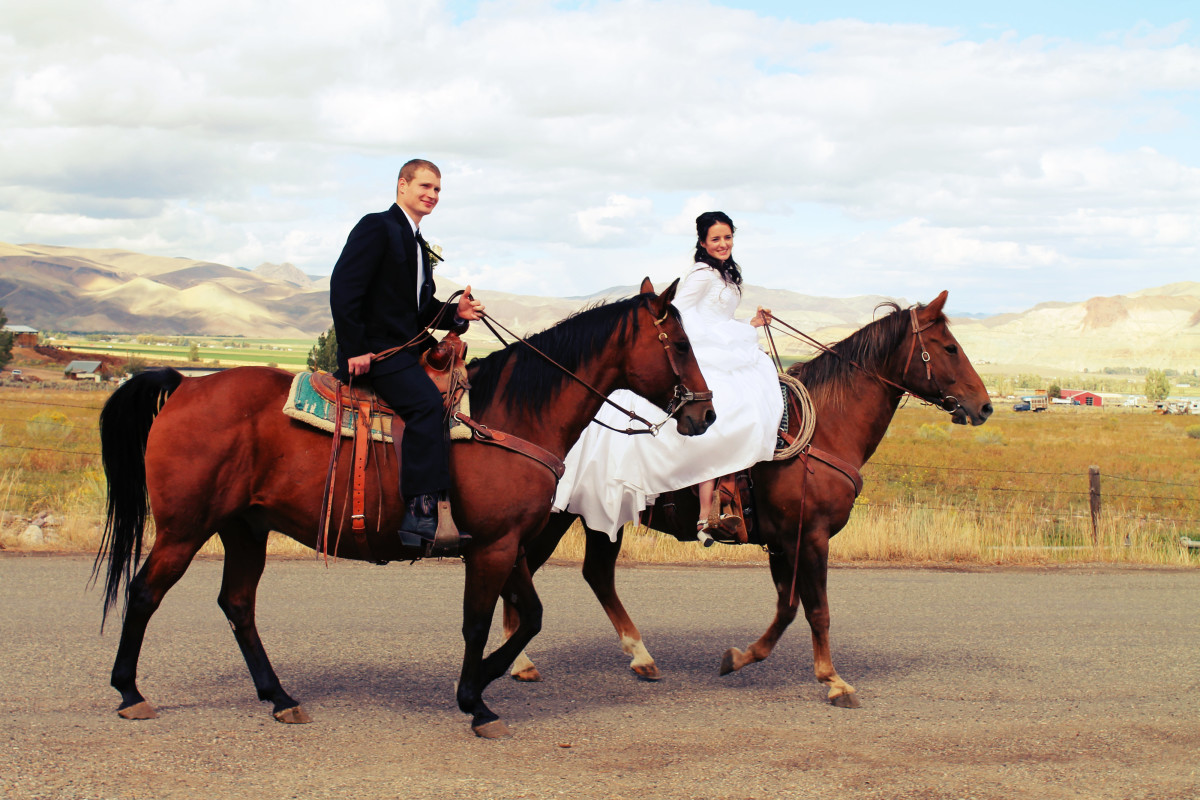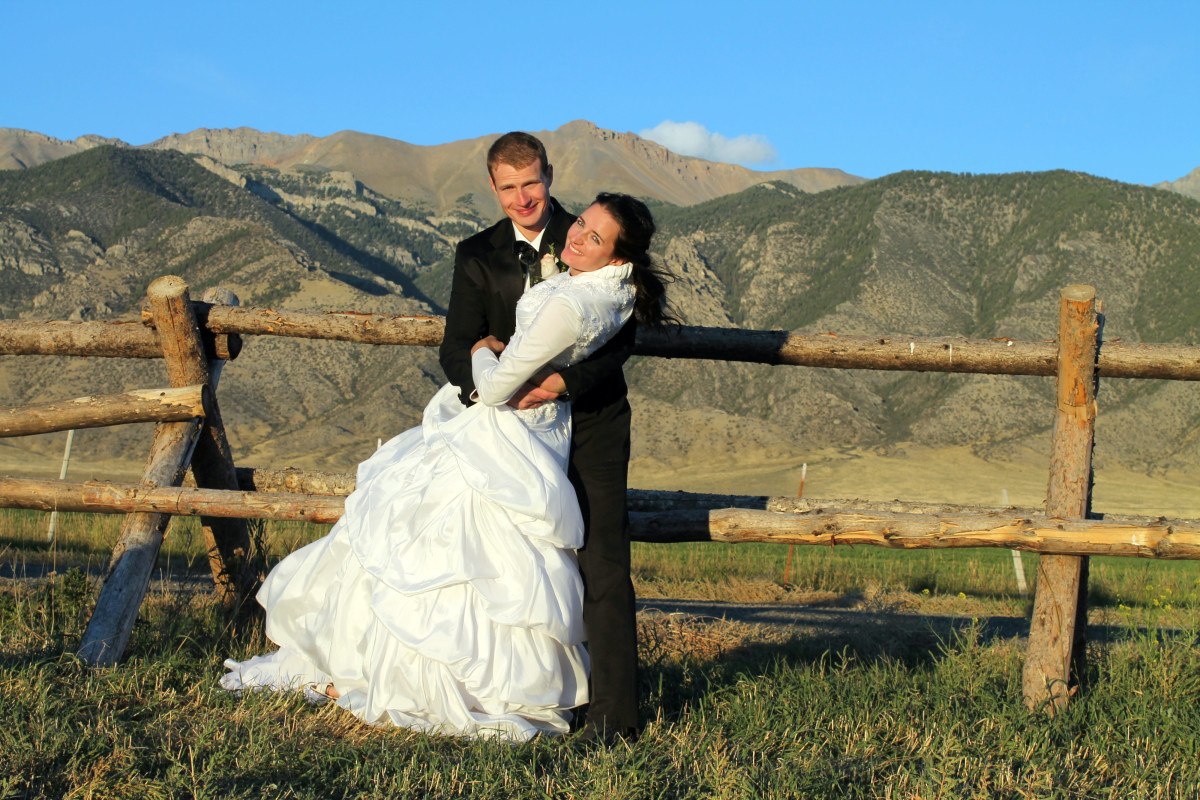 A reception was held at the ranch down the valley, framed by the mountains and a sunset sky.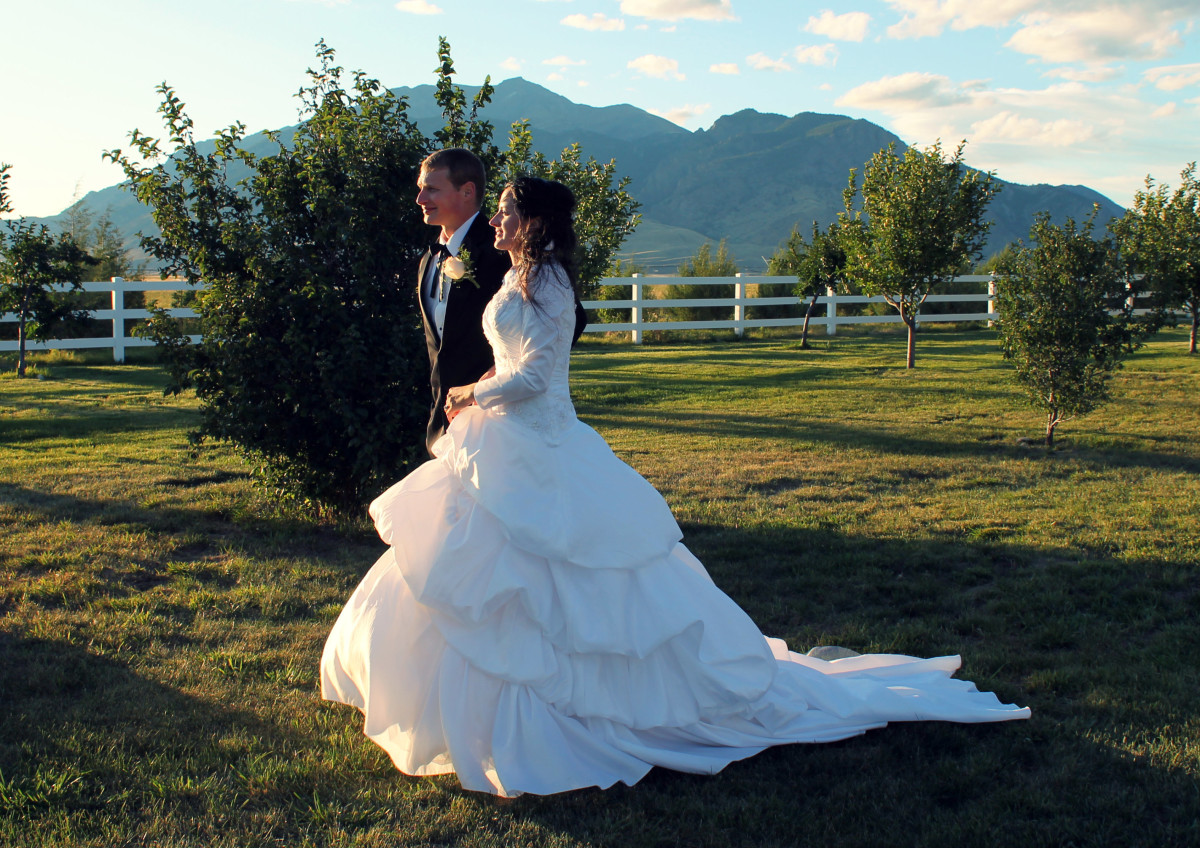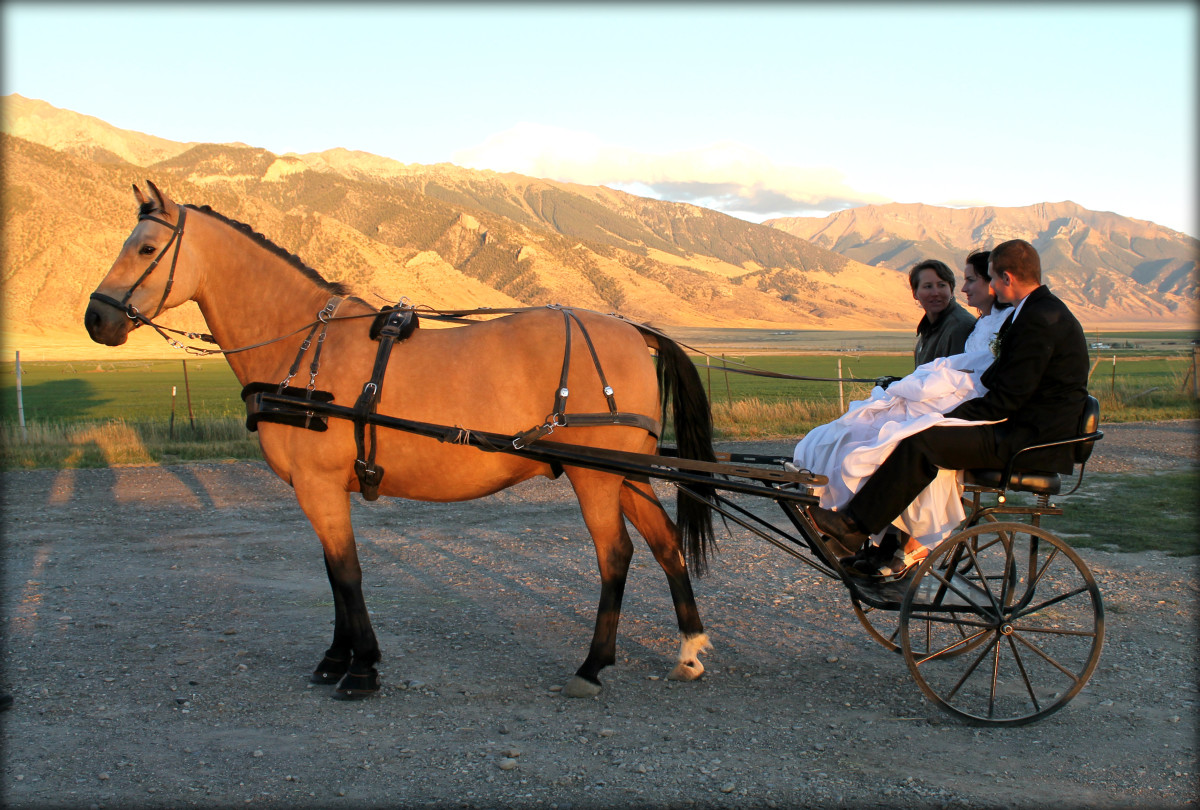 A neighbor brought over her horse and cart to give rides to the happy couple and their reception guests.  This Morgan's beauty set the tone for an elegant evening ride.