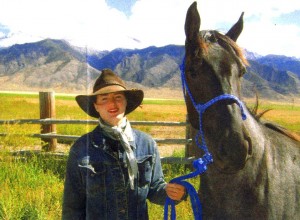 I talked to my sister on the phone today. She was excited to share her big news with me: she bought a stud colt and two fillies at a production sale last weekend! We had a good hour of "horse talk" and she told me all about every horse they looked at, the disposition and conformation traits she was looking for, and how she ended up bringing home three new horses with new bloodlines.
My folks currently own Docs Cold Cash, a buckskin stallion with Doc Bar and Dash For Cash bloodlines. He isn't a big horse, maybe 14.2, but he throws nice babies with good minds and athletic abilities. He's been a good sire for their ranch horses, since they've moved to Idaho.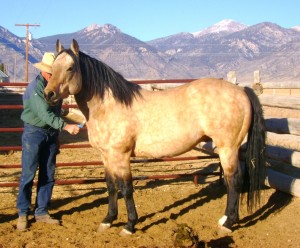 But my sister is a typical horsewoman, and "why have one potato chip if you can eat the whole bag?" So she got a stallion and two fillies with Driftwood and Hancock bloodlines as the start-up of her own herd of ranch-bred Quarter Horses. I was a little skeptical, since I'm a fan of the stallion they already have, until I saw the photos of these colts. They are beautiful!
Here is my Dad with the yearling stallion: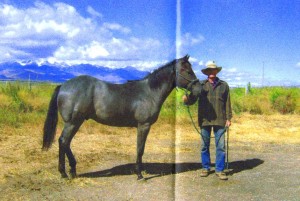 And my sister with the yearling filly: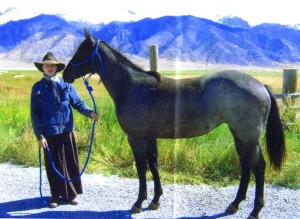 And this is the weanling bay filly she bought: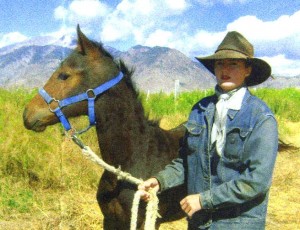 We are headed out to Idaho to visit them next month, so I hope to have more photos to share of these sweet youngsters. There is no shortage of horses and work on their ranch—I wish we lived a little bit closer and could spend more time with them!