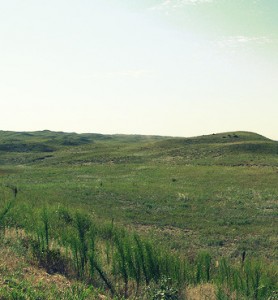 I have a friend here visiting from Australia for a couple of months, and we went horseback riding yesterday. It's finally starting to warm up here in the midwest, and with warm breezes beckoning, we put on our riding boots and headed out to the farm. The horses are shedding their winter hair, so it took us awhile to get them cleaned up and saddled. Hannah chose Milo, our six year old Appaloosa gelding, and she did some lunging and groundwork with him while I saddled up Toby.
I'm still in a quandary about finding the right headgear for Toby. When I first got him, I just automatically put a plain ring snaffle bit on him, as I would on any green horse. But he mouthed the bit constantly and really hated it, and would stand in stiff discomfort with his teeth chomping when I put it on him. He responded well under saddle, but his mind was constantly on the thing in his mouth, and I felt such an absence of joy and disinterest in his demeanor whenever I rode him with the snaffle bit. So I just rode him in the rope halter for awhile.
Toby responds well to the rope halter. I just looped the attached rope up over his neck and tied it. Then I attached a lead rope to each side knot of the noseband and left the headstall losely fitted so the lead rope snaps weren't tight on his nose. He rides very well in it, but it looks quite ridiculous, having snaps on the sides and long ropes hanging down from my hands while riding, plus an extra rope tied around his neck….so I'm not happy with that, either.
I borrowed a bosal from my parents last time I was visiting their ranch, thinking that was the answer to my problem. It looks beautiful on the black gelding, but it makes me uneasy when riding, because Toby responds to it like it's made of spaghetti noodles….there's absolutely no control there! I was headed out through the cornfield where our cows are staying the winter, and just loping along, and decided to slow him, and boy, did I have to pull hard to get any kind of a slowdown. Yet, Toby was still in a very slow, very even lope with no intention of goofing off, running faster, or tearing off for home and the other horses. He is the most honest colt I have had the pleasure to ride in a long time. Absolutely no trickiness or aptitude for mischief in him. And I'm thankful for that, because that bosal does absolutely nothing, I may as well be riding bridleless!
So I'm back to using the rope halter….looking at mechanical hackamores in the catalog, thinking of just buying a new rope halter with no bit attached, and then purchasing some soft reins to attach to it permanently. That would get rid of all the extra long ropes we're putting up with for now.
So Hannah and I started off on our ride, heading down the gravel road north of the farm. I told her my biggest complaint about living in Iowa is all the fences and fields. There's such a small window of riding time—and we're in it right now—before the farmers go out and plow it all up and plant corn or soybeans, and then we can't ride in the fields until about November when the crops are harvested. Then it's cold, my motivation is very weak through the winter, and I don't go out riding again until spring. So it's prime riding time in Iowa! The fields won't be planted for a few more weeks at least.
I grew up on a cattle ranch in the Sandhills of Nebraska, and you could ride for miles before you came to a fence. And there was always a gate you could open, and then ride several more miles! I know we all get attached to the things we grow up with, but some days I just feel an ache to be able to ride through those hills like I did when I was a kid. Just about any day of the week, if I asked my dad whether he had any cattle work that needed done, he would say something like, "Well, there's that yearling that got out with the cows in the school section you could go bring back. She's supposed to be in the north feedlot. But you had better take a good horse, and don't ride bareback." Dad wasn't against us training colts, but if you were going up against a yearling in a herd of cow calf pairs, that yearling was going to put up a fight to try to stay with them. So I'd take one of Dad's good ranch horses who could do the job.
I remember my sister got in trouble one time because she was riding bareback to work cattle, and a cow turned back from the herd, and Kellie went after her, but didn't go quite as quickly as she should have to stop the cow, and the cow ended up running through a fence to get away from her. So my dad forbid us to ride bareback to work cattle. If you were going to be out there to work, you had better be outfitted for the job. We were all good bareback riders, but lacking a saddle can inhibit how hard you push your horse, how quickly you can stop to turn a cow, and subsequently, it was against Dad's law.
There's quite an art to working cattle and knowing how to judge what they're going to do and where to position your horse. Good ranch horses learn to move even before you tell them to, because they can read the cattle, too. I admire my dad's patience in letting us kids come along, because I don't think you could number the times we would go after a cow or calf that turned back, and instead of moving your horse hard and fast to get around the cow and bring her back to the herd, if you took it easy and followed along behind the cow, it would never come back, and you'd end up chasing it farther away. Then Dad would come pounding up on his sweating horse to correct your mistake, making you feel completely useless as a cowhand. Thankfully, my dad never spoke a swear word in his life….a typical man would have been stringing cuss words a mile a minute. He would give a sharp reprimand once in a while, but more often than not he would let your own conscience do the work, and we learned a lot from our own mistakes.
So anyway, Hannah and I had a good ride down the road and into a cornfield, across a beanfield, back out onto the road, and home again. It was good to get the horses out and feel them warm up to riding and respond to our cues. Milo behaved well, and is Hannah's favorite horse so far. He has needed someone to take an interest in him for quite awhile now, and I think he loves the extra attention. We're going to do the best we can here in Iowa, but it does leave me wishing for grassy plains, rolling hills, and no fences.