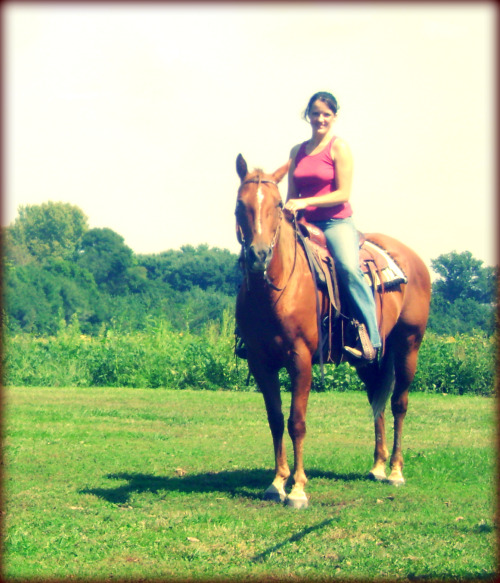 All About Me
The term "cowgirl", and especially its male counterpart, can carry with it the connotation of a rough ridin', slang talkin', short-tempered person with a need to prove, at the very least, an identity with Western life.  This page is to explain that while I am a cowgirl, that stereotypical image does not really apply to me.
I was born on a cattle ranch in the middle of the Sandhills of Nebraska.  Horseback by the age of five and helping with the daily cattle work, I had a hunger to learn about training horses and an all-encompassing desire to have my own horse someday.  The horses I grew up with shaped me and taught me, and the patience and respect they gave to me is something I have always wanted to give back.
This horse blog is the perfect venue to share my stories of growing up on a horse ranch, the horse training knowledge I acquired, the individual horses I've known and loved, and the work and progress I'm making with the ones I own now.   So while I have never worn a cowboy hat, and my first pair of spurs have been hanging in a dusty tack room for the last fifteen years, I have made it my life goal to get to know horses, and the hours I've spent riding are the most fully-enjoyed moments of my life.  I am a cowgirl.