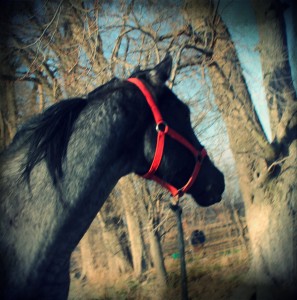 You can never have too many horses, right?  My sister from Idaho called me the other day and offered me her beautiful blue roan mare.  I didn't know what to say, other than, "Please and thank you."  Other things went through my head, such as how will I get her here, it's twelve hundred miles to Iowa from Idaho, and I already have four horses that I don't work with as much as I should!  But there was no way I could turn her down.
The mare in question is a registered AQHA five year old mare.  My parents and sister had gone to Keith Munn's production sale at  Three Bar Quarter Horse Ranch, and came home with three young colts:  a blue roan yearling stallion, a brown Hancock-bred weanling filly, and this mare as a yearling filly.  They stood the stallion at stud for a few years, and got a couple of babies from him out of their own mares, and then sold him back to the Munns.  The fillies were left to grow up and they had plans to train and ride them, but here it is four years later and they just haven't had the time.
My sister worked with this mare just a little bit, and said she has a bad habit of pulling back when tied, and has broken several halter ropes.  She has worked with her feet a little, and the mare is very gentle and halterbroke.  Last summer she gave her to a man in their church, who was going to ride her.  I guess he saddled and got on her a few times, but really didn't put any training into her.  Then I guess she was breaking down his fence, trying to get in with his geldings, so he told my sister he would rather she take the mare back.  So then my sister offered her to me!
I started looking for ways to get her to Iowa.  Since we would like to go out for a visit soon, one of my options was to take our gooseneck trailer out, but that would mean we'd have to borrow a pickup with a back seat so the kids' car seats would go in it, and we didn't want to put that many miles on a borrowed vehicle.  I put an ad on Craigslist looking for someone already headed that way, and then I joined two groups on Facebook called Horse Transportation and Move A Horse.  They are community groups for people who either haul horses as a business or people looking to have a horse shipped.  It was so easy to post a request for bids, and then potential shippers can message you privately if they are going that direction.  I had several responses, and in no time arrangements were made for a spot on a trailer for her to come out here to Iowa!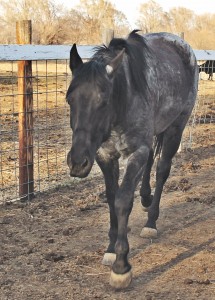 I got my sister to schedule a vet, and had a Coggins test done, got a health certificate, and brand inspector papers.  She got on the trailer on Wednesday in Blackfoot, Idaho, where my folks met the shipper with his load headed east.  From there, they went down into Colorado to make a delivery, and stayed overnight.  Then Thursday they made it to Kansas, and she stayed overnight at the shipper's place.  And then today, my husband drove out to Grand Island, Nebraska, to meet up with the shipper.  We saved a ton of money by having her dropped off at interstate, and meeting him in Nebraska on the interstate.  Other companies were charging $1.00 a mile, and we ended up paying less than half that amount.  I was happy with it….however, after he paid the shipper and put almost $200 worth of diesel in our pickup to go out to Nebraska and get her, my husband announced that this horse was officially my Mother's Day gift, birthday gift, anniversary gift, and Christmas gift, all wrapped up in one.
Anyway, I was so excited to see her arrive at the farm.  She was calm and collected as she stepped off the trailer, and didn't even get excited at meeting our herd of horses.  I took her to the water tank and gave her some hay and let her get acquainted with the other horses over a safe fence.  She will spend a few days in her own pen, getting used to the others.  I have three other mares, and they can be awfully mean.  The only one who pricked up his ears and spoke nicely to her was our little buckskin gelding.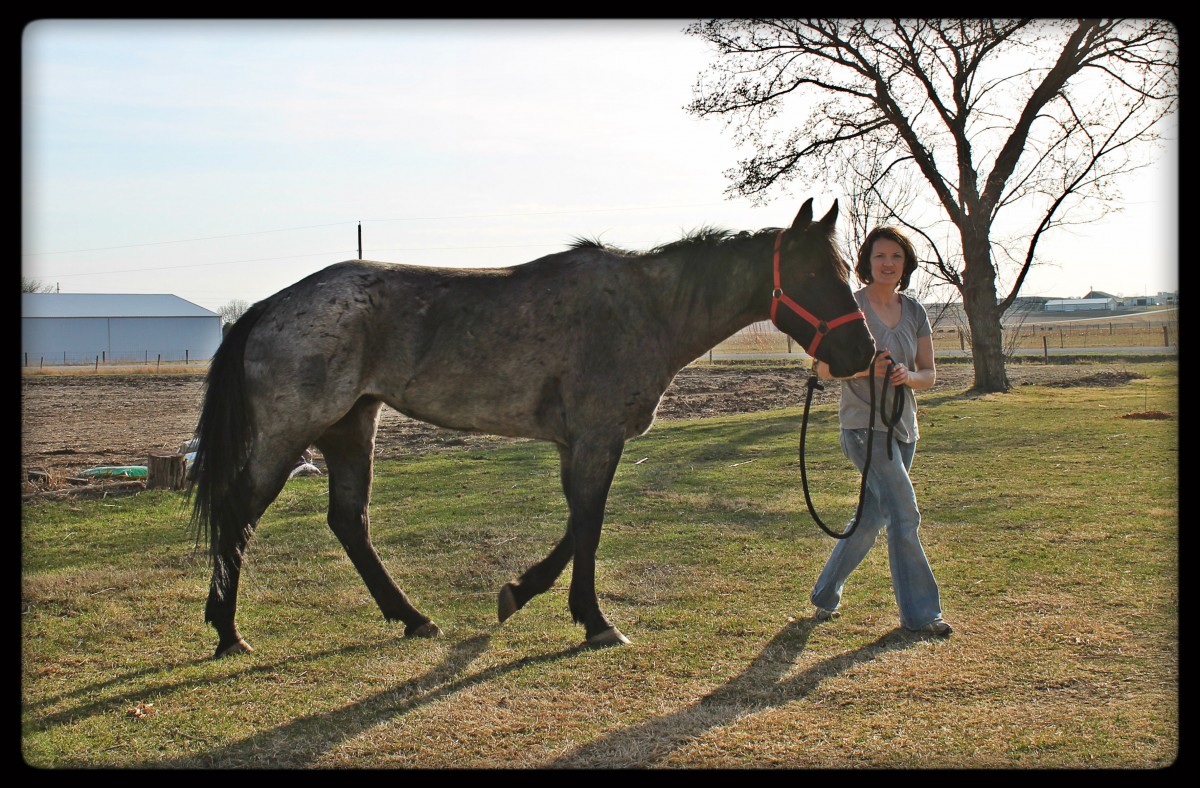 Her registered name is Blue Susie Q, and my folks have always called her Bluebird.  We usually come up with a short nickname around here, so I'm not sure what we're actually going to call her yet.  She is much thinner than a year ago when I took pictures of her at my folks' place.  But she spent several months at that other guy's place, and was probably pacing the fence the entire time, trying to get in with his geldings.  She is still muscled and fit, but has no belly to speak of.  We will de-worm her tomorrow, and start trying to put some weight back on her.
Here are some photos to show the comparison….this was taken last May: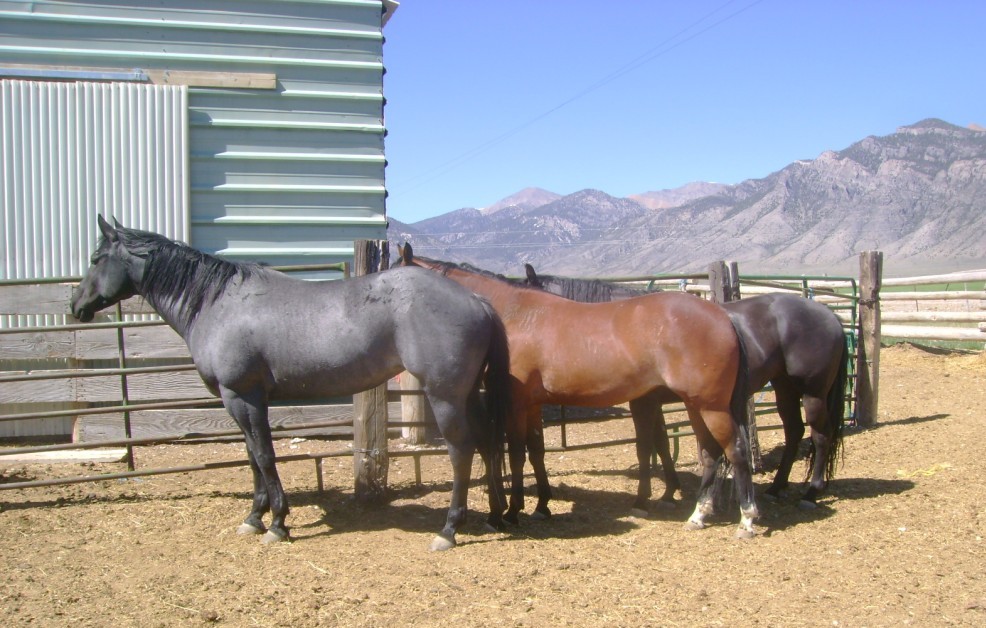 And here she is now: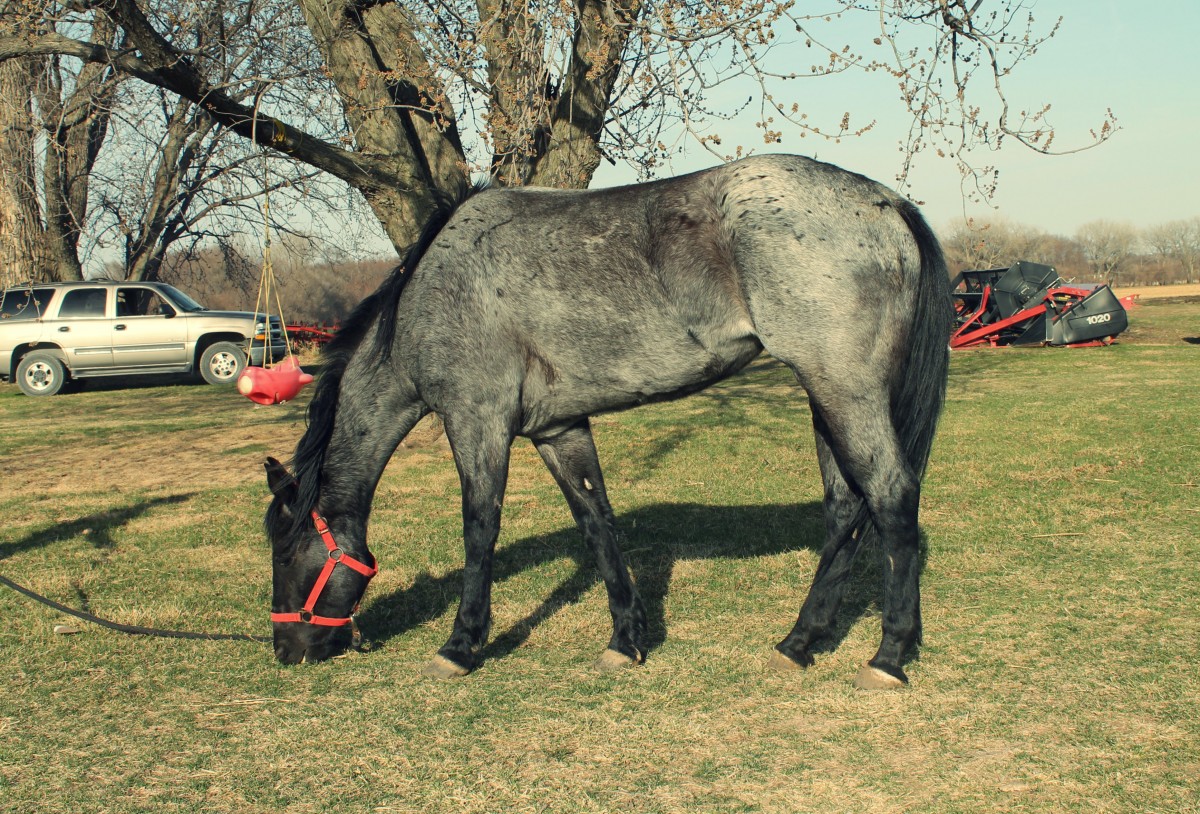 But I am just so happy that this mountain horse…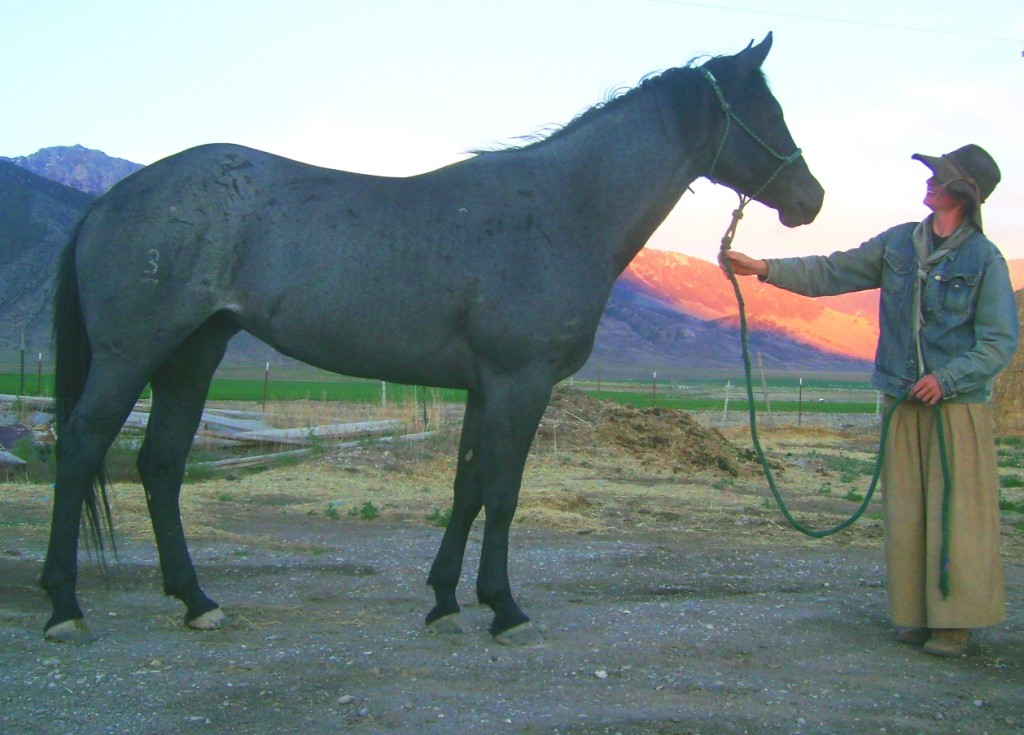 Is finally here in Iowa with me!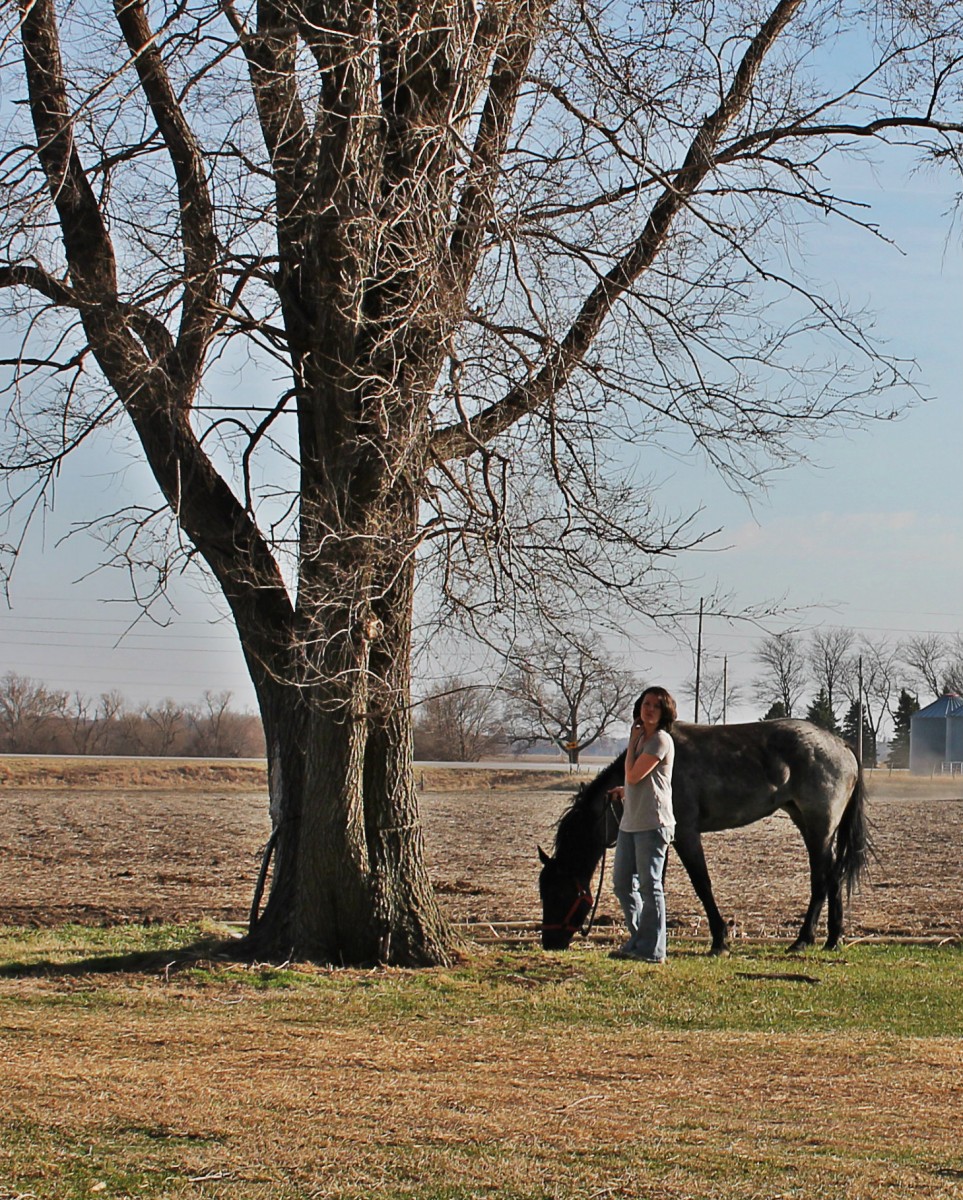 { 0 comments }