I didn't follow the trend on Facebook of sharing daily posts with something you're thankful for during the month of November, but mentally and in my prayers I listed many things, and decided to post them here.  One of the locals has a good response when he leaves the bank I work at and I tell him, "Have a good day!"  He always says, "It is a good day!  If it weren't, we wouldn't be here."  I like his state of constant thankfulness.  But here are a few specific things on my list: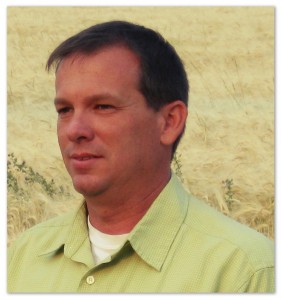 1.  My husband Chris is the first thing I'm thankful for.  I often refer to him as "Cowboy Dad" here on my blog, and while he doesn't wear spurs or a cowboy hat, there's an old cowboy spirit in him that I admire.  As I write this, he is out feeding my horses…chopping ice in their tank, hauling water, pitching hay, pouring grain.  He will tease me later, when he comes in and I ask him, "How are the horses?" and will answer, "Oh, the brown one is probably going to die just anyday."  He takes good care of my horses, is a great dad to our kids, and (when he's not teasing me) is so sweet to me.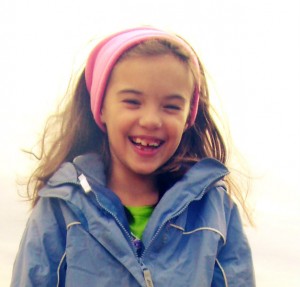 2.  I am very thankful for our daughter Madie.  She's our eldest, and is a very deep-thinking, creative-minded seven-year-old.  I am inspired by her, challenged by her, and amazed by her nearly every day.  She loves all animals and is always willing to be my horse-riding sidekick when we get a chance to ride.  She writes poetry, makes up jokes, and creates books and drawings to express herself.  I love how she reminds me of what it's like to be a kid.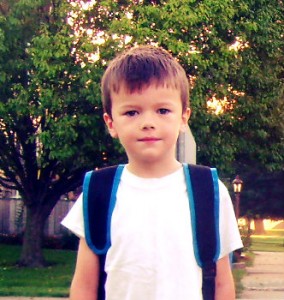 3.  Our son Charles is five years old, going on forty-nine.  He wants to be a farmer.  He told me this morning, driving by on his pedal combine, "My combine wouldn't start this morning, but I got the battery jumped and it's working now."  His farming operation takes over my whole kitchen and tests my patience sometimes, but I so appreciate his work ethic, helpfulness, common sense, and tender heart.  All of our kids are loving and respectful, and it makes me so happy to see them develop character and personality.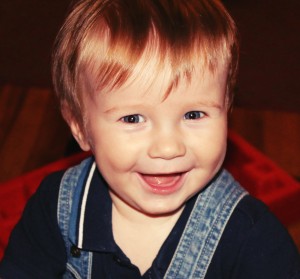 4.  Which brings us to Jack, who is chock-full of character!  I am thankful for his ability to take an ordinary day (full of little things that go wrong or circumstances that I want to complain about) and turn it into the best day of my life with just a smile.  At ten months of age, he is so brilliant, learning new things every day and delighting us all with his adventurous spirit.  We love having our little baby.  I savor these days of caring for him, knowing that all too soon he will be grown up.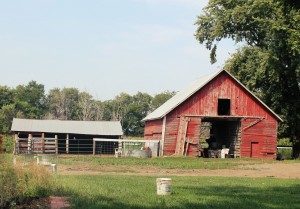 5.  I love where we live.  Even though we live in a small town, it's a blessing that my in-laws own the farm just outside of town with enough spare room for my horses.  Without room for a few cows and horses, it wouldn't feel like living in the country, no matter how rural it is.  It's so good to keep my rural roots extending and have room to grow a garden, let the kids run free, and enjoy our pets and livestock.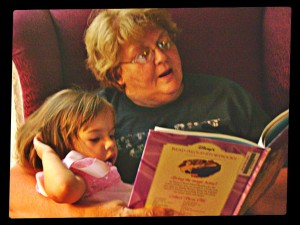 6.  I am thankful for my husband's mother, who watches our kids for us whenever we need her to and never complains.  I started working full time in April, and Grandma has willingly watched little Jack every day and all three kids and their cousin after school.  She hosts family dinners at her house almost every night, and does a multitude of caring things for us.  She is the best Grandma ever!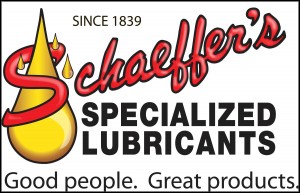 7.  I am so thankful for our jobs.  My husband started a new job with Schaeffer Oil exactly a year ago, and while it has been a challenge working a commission-only job, he has worked so hard and done very well so far.  In April, I was promoted to work full-time at the bank where I had worked part-time for six years.  It's turned out perfectly, and such a blessing that we both enjoy our work.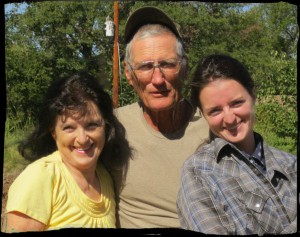 8.  I'm thankful for my Dad and Mom and little sister Karmen.  They live in Idaho and we usually travel out there to see them once or twice a year.  I'm thankful that my parents still ranch and do what they love every day.  My Dad recently had an accident while hunting, but is recuperating well and will be hunting again next fall, I am sure.  I am very thankful to have my parents, and don't take for granted any time that I get to spend with them.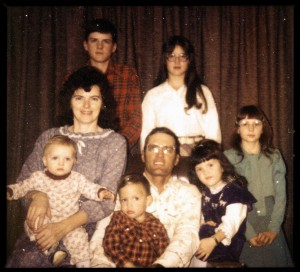 9.  I am thankful for my huge family.  I am one of seven children (that's me, front right in this family Christmas photo from the eighties, before my sister Karmen was born).  I love having lots of siblings, and treasure my memories of growing up with them.  Especially around the holidays, I miss them and want us to all be together again.  We try to get together every other year or so, but we are all spread out over the United States, so the best we can do is plan on spending Christmas at the folks' every other year.  I love them!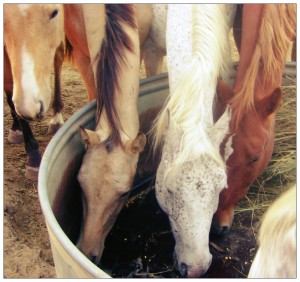 10.  Let me also say, I'm thankful for our horses!  This is the only photo I could find that had all of them in it, and it doesn't do them justice, but they are wonderful and give me so much happiness.  I don't get out to see them much with having a baby to care for, especially during the colder weather, but I love it that they are there, eating their hay, fluffy in their winter clothes, nickering when they see me, alert ears and kind eyes….just so many things about horses that I love, and that give me extreme comfort and pleasure.
11.  I am thankful for music.  So many times I am just struck by a song and how real and wonderful it is, and I love singing and playing music.  Life would not be so great without music.
12.  I am thankful for the courage of people who do right.  In this day and age, it is more and more rare to see someone do the right thing when it's hard. 
13.  I am thankful for the ability to see beauty or value in little things that didn't cost a thing.  Whether it's a tree's fall foliage or hearing a bird's song, I love that God gives us small gifts.
14.  I am thankful for friends who are a huge blessing and don't realize it.  I have just been staggered by the generosity of a friend lately, and I hope she understands how much I appreciate it.
15.  I am thankful for my Grandma and memories of her that are strong and alive and so sweet as I remember her.  I hear her singing sometimes in my memories, and know she is singing with Jesus in Heaven.
16.  I am thankful for really good food.  There isn't any kind of food in the world that I don't eat and enjoy, unless it's something I haven't tried yet.  I've tried ostrich, alligator, octopus tentacle, and other weird foods.  I guess I really didn't care much for the octopus tentacle.
17.  I am thankful for good health, and can never take that for granted.  I feel completely at God's mercy as far as health and well being are concerned.  I thank Him for keeping us safe.
18.  I'm thankful for being a country kid.  If you've ever gone pollywoggin', made turtle butter, ice skated on a windmill pond, or gone sledding on a scoop shovel, you know what I'm talkin' about.
19.  I'm thankful for being raised in church.  I have faith in Jesus as my Savior, and am so glad I learned that as a little child.  I am thankful to know the value of having a relationship with Jesus Christ.
20.  I'm thankful for modern technology.  If I had been born a hundred years ago, I would be handicapped from severe near-sightedness.  I love that I can pop in my contact lenses and function completely normally.
21.  I'm thankful for the changing seasons.  Living in Iowa, I get a pretty good taste of all of them.  Love the rain, love the snow, love the heat, love the cold.  It's all beautiful.
22.  I'm thankful for old stories my folks tell about when they were kids.  My dad tells about seeing the truck drop off the electric poles out at the end of their dirt road, so they could get electricity.  My mom talks about her dad teaching them to play mandolin when they were little.
23.  I'm thankful for my folks teaching me important life skills….like how to feed the chickens when I was four, how to weed the garden when I was seven, and how to dig a post hole and drive a tractor in the hayfield when I was fifteen.  That sort of thing sticks with you.
24.  I'm thankful for comfortable things…like the warmth of a blanket, purring kittens, sleeping babies, and a nice long bath.
25.  I'm thankful for being born in the United States.  There's no doubt that America has given up freedom, morality, and faith in God…but it's still where I want to be, and I'm thankful.
26.  I'm thankful for the mini-vacations and trips we make as a family.  There's nothing I enjoy more than getting in the car and driving for a day or two, staying over and enjoying a new place and new adventures with my family.  And then it's always nice to come back home.
27.  I'm thankful for the things that satisfy my sweet tooth.  Can you imagine a world without M & Ms, Hersheys Almond bars, Pepsi, or chocolate chip cookies?  Me neither.
28.  I'm thankful for colors…my favorite bright green t-shirt, my baby Jack's blue eyes, my horse Penny's golden buckskin color.  I love the colored Christmas lights we put up outside on our little lilac bush.   
29.  I'm thankful for so many memories of moments so sweet and happy that I never want to forget.  I remember as a kid not wanting anything except to go out and ride my horse. 
30.  I'm thankful for the truly perfect, life-changing events that God has brought about in my life.  Such as the day Chris and I met, July 10, 2004, our wedding day, and the birth days of our three children.  I love the wonderful life God has given me.
{ 0 comments }